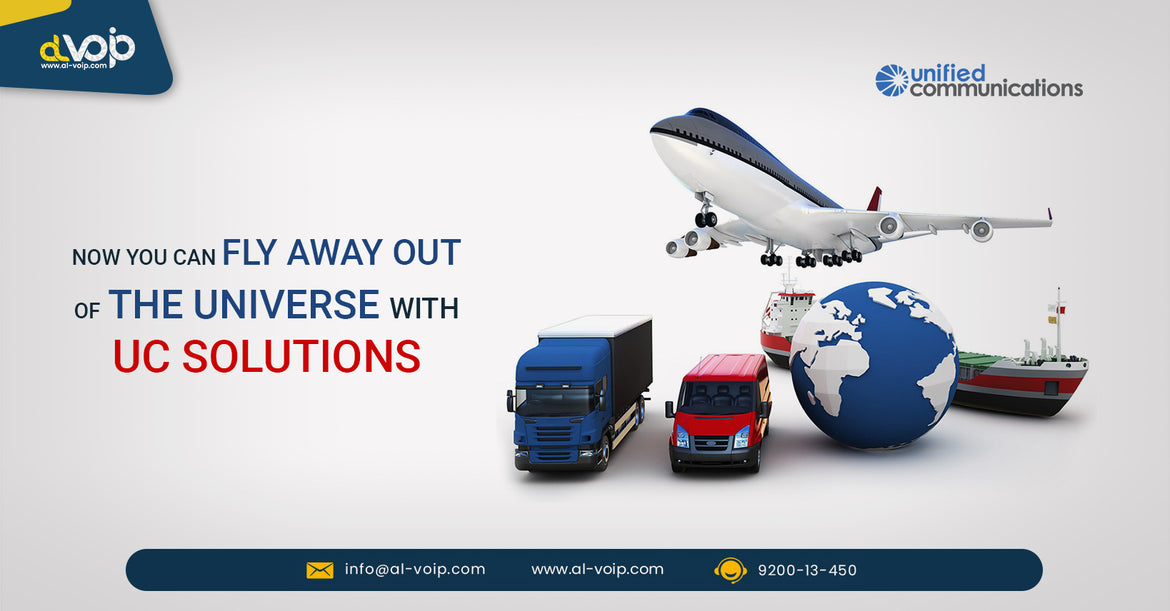 5 Benefits of using Unified Communication Solutions in Shipping Companies
Big Data, Business Phones Systems, Business VOIP, call center, Call center Systems, case study, category, Cloud, cost, CRM, Digital Transformation, Door phone, IP Phones, ipphones, partnership, PBX, Protection, SIP, ternds, tips, trend, video, video conference solutions, video conference systems, Video Conferencing Solutions, VoIP, VoIP Phones, VPN, yealink

29 May, 2023
The way that organizations conduct their operations is being transformed by unified communication (UC) technologies, and the logistics sector is no exception. As global supply chains become more complicated, logistics organizations are turning to UC solutions to boost efficiency overall, cut costs, and increase communication and collaboration between many stakeholders.
Some UC solutions that shipping companies may need:
Video conferencing: can assist shipping companies in holding virtual meetings with staff, customers, and partners who are located elsewhere. Teams can use it to collaborate on projects and make decisions immediately.
Instant messaging: Instant messaging allows shipping businesses to have real-time conversations with its partners and staff. This can be particularly helpful when quick decisions must be made.
VoIP solutions: VoIP enables shipping businesses to make voice calls over the internet at rates that may be lower than those of regular phone calls. Additionally, it can include functions like voicemail and call forwarding.
Document sharing: UC solutions can assist shipping companies in distributing files and papers to their partners and staff. Collaboration can be improved, and productivity can rise as a result
Mobile apps: Some UC systems have mobile apps that staff members and partners can use to access communication and collaboration functions while they're on the go.
Unified communications (UC) technologies have grown in popularity within the shipping industry, due to its capacity to promote cooperation, streamline communication, and boost efficiency, so let's explore some benefits of using UC Solutions in shipping companies:
1- Possibility of Real-Time Collaboration:
Collaboration
between

staff, clients, and partners in real-time can also be made possible with UC solutions. For instance, video conferencing can provide virtual meetings that let teams work together on projects in real time even when they are spread out across the globe. This might lower travel expenses and boost output.
2- Boost Customer Service:
UC solutions can assist shipping organizations in enhancing their customer support. Instant messaging, for example, can help shipping businesses reply to consumer inquiries rapidly, while VoIP can offer low-cost, high-quality voice communications. Shipping firms may increase customer loyalty and happiness by giving consumers real-time updates on shipment status and arrival timelines.
3- Better Communication:
One of UC systems' greatest benefits is their capacity to simplify communication. Shipping companies can combine different communication channels, such as email, phone, and messaging, into a single, unified platform with the use of UC solutions. Employees will be able to connect and work together more easily regardless of where they are thanks to the reduction of communication obstacles.
4- Increased Security:
Additionally, UC solutions can improve security for transportation companies. Secure communications, for example, can assist in preventing unwanted individuals from intercepting or accessing critical information. Secure file sharing is another feature that UC solutions can provide, which can aid in preventing hacking of data and defending intellectual property.



5- Accelerate Performance:
And finally, UC solutions can boost productivity for transportation firms. UC systems may assist in reducing delays and obstacles in the shipping process by enabling real-time communication and collaboration. This can lower expenses and raise profitability for shipping companies.
If you're interested in deploying UC solutions for your shipping business, consider collaborating with a reputable UC provider to build and implement a customized solution that satisfies your specific needs and requirements.