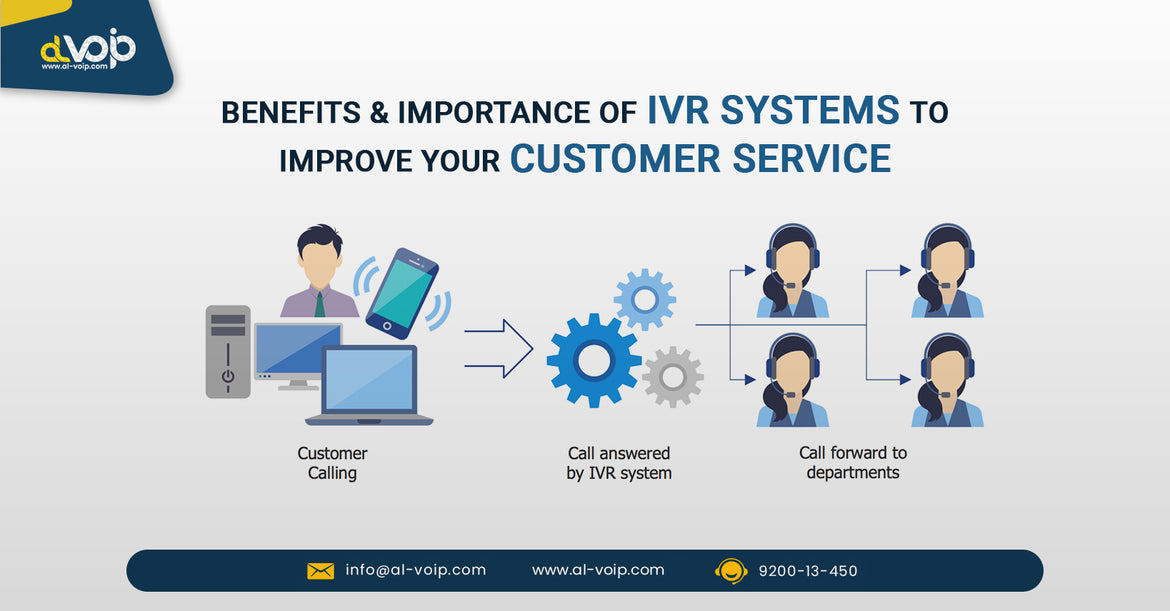 Benefits and importance of IVR Systems to improve Your Customer Service
Big Data, Business Phones Systems, Business VOIP, call center, Call center Systems, case study, category, Cloud, cost, CRM, Digital Transformation, Door phone, IP Phones, ipphones, partnership, PBX, Protection, SIP, ternds, tips, trend, video, video conference solutions, video conference systems, Video Conferencing Solutions, VoIP, VoIP Phones, VPN, yealink

24 Jun, 2023
IVR (Interactive Voice Response) systems have developed into a critical resource for companies of all kinds. IVR systems are a practical and economical method for handling heavy call volumes and automating customer care. Those systems can assist to increase customer satisfaction, lower expenses, and streamline operations since they can tailor and automate call handling procedures.
The following are some justifications for why IVR systems are crucial and what employing them can do for you:
1- 24/7 hours: Enabling customers to obtain information and services whenever they need to. This may enhance client loyalty and satisfaction.
2- Reduced Wait Times: By automating call handling procedures and offering self-service choices, IVR systems can assist in reducing client wait times. This can reduce irritation and increase customer satisfaction.
3- Improved Efficiency: By automating repetitive processes and freeing up agents to handle more complicated situations, IVR systems can assist to enhance efficiency. Costs can be cut and total productivity can be increased as a result.
4- Customized Service: IVR systems can be modified to offer consumers tailored service depending on their requirements and preferences. This may enhance client loyalty and satisfaction.
5- Increased Customer Engagement: Targeted marketing, surveys, and other interactive elements can be employed by IVR systems to engage customers. This may aid in boosting client loyalty and engagement.
6- Better Call Routing: Based on the caller's input, IVR systems can be programmed to direct calls to the relevant department or agent. This may facilitate faster call processing times and fewer transfers and callbacks.
7- Cost-Effective: IVR systems are a cost-effective way to handle a lot of incoming calls and offer automated customer support. Businesses can cut back on the need for human agents and lower employment costs by implementing IVR systems.
8- Scalability: IVR systems are easily scalable up or down to match a business's changing demands. They are therefore a flexible and adaptable option for companies of all sizes.
IVR systems are, in general, a useful tool for companies trying to enhance customer service, cut expenses, and streamline processes. IVR systems can help companies to stay competitive and meet their customers' demands by enabling personalized service, lowering wait times, and boosting efficiency. An IVR system can help you elevate your customer service, regardless of how big or small your company is.