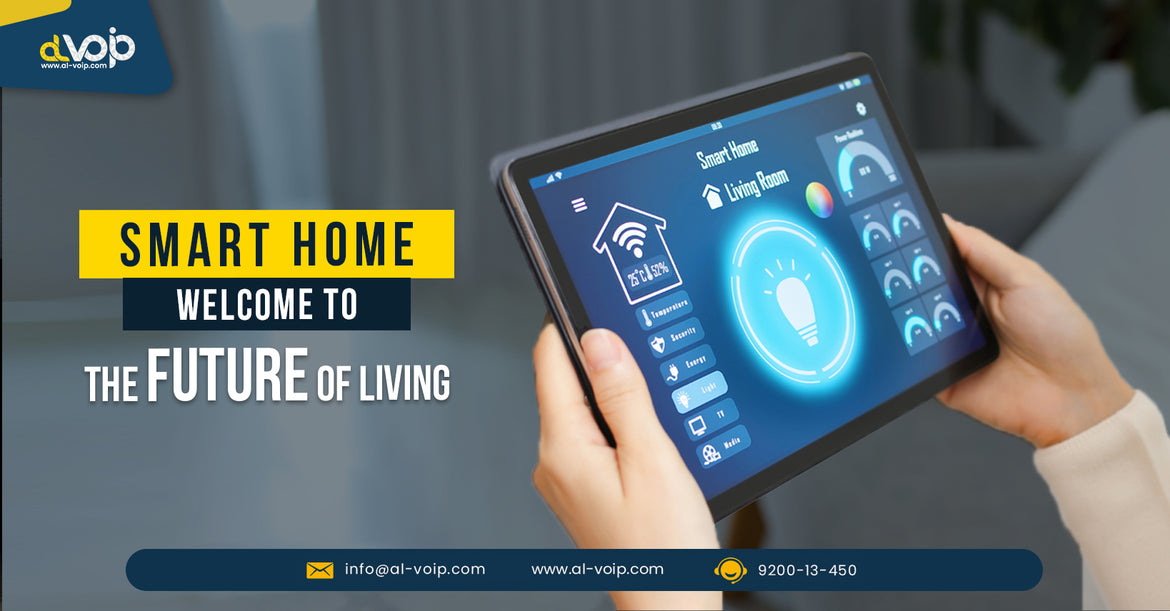 Transforming the Future: Exploring the Wonders of Smart Homes
Big Data, Business Phones Systems, Business VOIP, call center, Call center Systems, case study, category, Cloud, cost, CRM, Digital Transformation, Door phone, IP Phones, ipphones, partnership, PBX, Protection, SIP, ternds, tips, trend, video, video conference solutions, video conference systems, Video Conferencing Solutions, VoIP, VoIP Phones, VPN, yealink

29 Oct, 2023
Introduction:
 Welcome to the future of living, where technology and convenience converge to create the extraordinary world of smart homes. Imagine a home anticipates your needs, adjusts to your preferences, and enhances your everyday experiences. In this blog, we will embark on a journey into the fascinating realm of smart homes, exploring how advanced technology and connectivity are transforming the way we live, work, and interact within our living spaces.
 A smart home is not just a house filled with gadgets; it is a connected ecosystem that seamlessly integrates devices, systems, and services to enhance comfort, convenience, efficiency, and security. By leveraging technologies such as the Internet of Things (IoT), artificial intelligence (AI), and automation, smart homes are redefining the concept of modern living.
 Your living environment transforms into an intelligent entity that can be remotely controlled and managed within a smart home. From adjusting the lighting and temperature to managing security systems and entertainment devices, the possibilities are endless. By simply pressing a button or issuing a voice instruction, you have the power to design customized experiences that perfectly align with your preferences, turning your home into a haven that fulfills all your needs.
  The benefits of a smart home go far beyond convenience. They offer energy-saving solutions, allowing you to monitor and optimize energy usage, leading to cost savings and environmental sustainability. Smart security systems provide enhanced protection with real-time monitoring, alerts, and remote access, giving you peace of mind even when you're away.
 Moreover, Smart homes facilitate smooth devices integration, allowing them for harmonious operation. Imagine waking up to the aroma of freshly brewed coffee as the blinds gently open, the thermostat adjusts to your preferred temperature, and your favorite music starts playing. These interconnected devices create a symphony of automation that simplifies and enhances your daily routines.
 With the ongoing advancements in technology, the potential of smart homes is growing rapidly. The possibilities for innovation and personalization in smart home technology are virtually endless, starting with intelligent voice assistants that serve as your personal secretary to smart appliances that automate domestic duties.
In this blog, we will delve into the various aspects of smart homes, exploring the technologies, features, and benefits that make them truly exceptional.
Join us as we uncover the transformative power of smart homes and discover how they are reshaping the way we live, turning ordinary houses into extraordinary living spaces of the future.