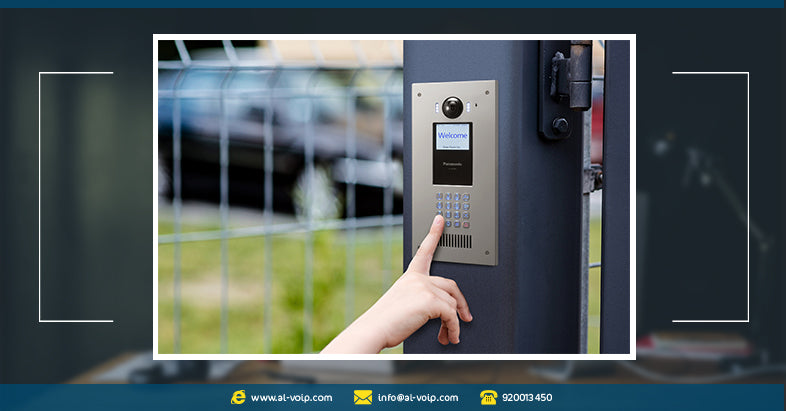 10 Advantages You Didn't Know IP Door Phone Can Offer You
Big Data, Business Phones Systems, Business VOIP, call center, Call center Systems, case study, category, Cloud, cost, CRM, Digital Transformation, Door phone, IP Phones, ipphones, partnership, PBX, Protection, SIP, ternds, tips, trend, video, video conference solutions, video conference systems, Video Conferencing Solutions, VoIP, VoIP Phones, VPN, yealink

23 Dec, 2018
Home or business, the benefits of video door phones are priceless and tops the list is their ability to provide you with utmost security.
1 – Simple Touch screens:
There's nothing easier than a touch screen. Aside from the elegant look, its operation is effortless and incredibly simple.
2 – No Disturbance:
This feature is priceless. If you want to shut off the world for a while and get a moment's peace, it keeps visitors at an arm's length.
 3 – Stellar Night vision:
Low light can be an alarming factor when you're receiving visitors, but not anymore. This feature offers absolute protection through its built-in night vision.
4 – Capture images:
Keep a record of your visitors, as video door phones provide pictures of each and every one of them.
5 – Storage:
Video door phones have multiple storage capacities. Whatever you get, just make sure that it permits you to expand the current capacity through an external card.
6 – Integration:
Primarily used for security operations, video door phones can now be connected to your all surveillance systems.
7 – Hands free calls:
Wires can be debilitating as they hinder your movement. That's why video door phones are wireless and easy to use.
8

–

 

Remote access:
Grant your visitors access to visitors without having to come to the door.
9

–

Extra screens:
If you want the freedom to view your visitors anytime, it's perfectly doable by adding extra screens.
10 

–Strong Shield

:
Since the outdoor unit will have to endure all weather conditions, it is important to check whether it has the appropriate IP rating.
Check our myriad of door VoIP phone varieties from here:  VoIP Doo Phones
Or contact us here:
Customer service: 920013450
WhatsApp: +966 546808213
Email: info@al-voip.com