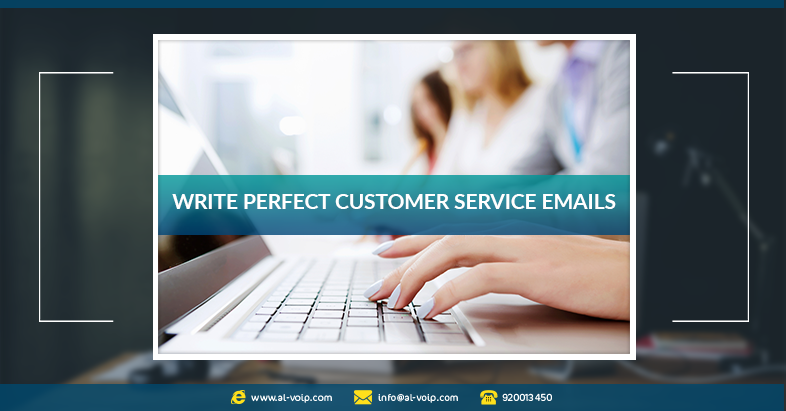 5 tips to write perfect customer service emails
Big Data, Business Phones Systems, Business VOIP, call center, Call center Systems, case study, category, Cloud, cost, CRM, Digital Transformation, Door phone, IP Phones, ipphones, partnership, PBX, Protection, SIP, ternds, tips, trend, video, video conference solutions, video conference systems, Video Conferencing Solutions, VoIP, VoIP Phones, VPN, yealink

09 Oct, 2019
Offering customer service through email may seem like a slow solution, but it is a channel that is preferred by many customers and much used by them. So as one of the most essential digital service channels,
here are some of the tips that will impress your customers using emails to communicate.
1.A casual tone is best
You may think that your business need to be as formal as possible, and that customers are awaiting that from you, but that is not true. According to a survey from Software Advice with over 2000 participants, 65 percent of people preferred customer service emails that are not formal.

Going no formal doesn't mean sending emojis and jokes, but it means using a more casual and friendly tone, which is like what people would prefer.
2.Make a personal connection
Making a personal connection with every customer is essential for an email that impresses the customer. Addressing him by name can make the email seem more like a part of a conversation with a human.
This is very essential especially since bots are widely used. Following up with the same agent can also help the customer feel more satisfied.
3.Make it more simple
Simple language is better when you are solving a problem for your customer. Technical vocabulary and unclear terms aren't supposed to impress your customers in customer service emails unless they want it. Breaking down everything into steps would be also perfect.
4.Offer links and media
While the content of the email shouldn't be too much, you can consider adding links to content of any type. If you are adding much content, consider putting links instead of attaching the content and making things overwhelming.
You can also provide links to FAQs and any other useful resources that would offer the customer self help.
5.Never waste time
Reducing your response time would be something that will impress most of your customers. And even if you can't decrease your response time, give customers signs that you have received their emails with automated response.
Contact us for more information on: