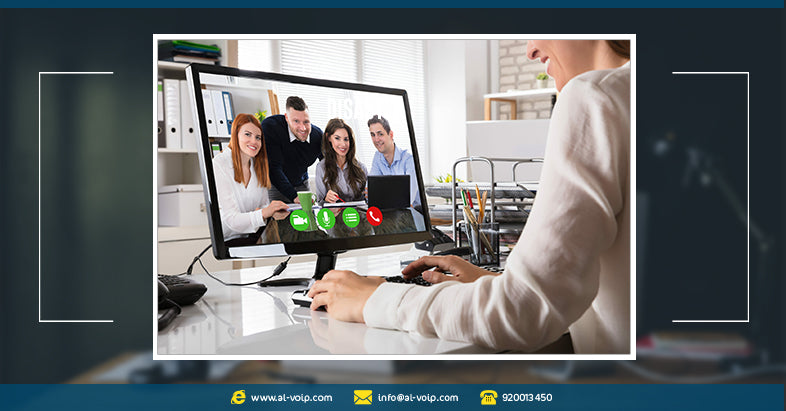 You Don't Know VoIP If You Don't Know These Trends
Big Data, Business Phones Systems, Business VOIP, call center, Call center Systems, case study, category, Cloud, cost, CRM, Digital Transformation, Door phone, IP Phones, ipphones, partnership, PBX, Protection, SIP, ternds, tips, trend, video, video conference solutions, video conference systems, Video Conferencing Solutions, VoIP, VoIP Phones, VPN, yealink

29 Aug, 2018
VoIP is taking over the telecommunication trends. It's the new wave/way of business fulfillment. Therefore, it's important to stay up to date with its trends and keep up to win the competition. 
The five expected trends for VoIP are: 
VoIP for Mobile
Industry experts have predicted that by the end of 2017, around 1 billion people will be using mobile VoIP. This is because an increasing number of employees are using mobile devices in and out of the workplace, and technology is getting better at integrating and synchronizing these devices. In addition, the number of VoIP-based apps will also increase because 5G is on the horizon.
More security
Forbes found that security is one of the main concerns that businesses have with technology, which is understandable given that the number of major security breaches over the past few years. This has prompted VoIP product and service providers to scale up their built-in security measures, giving customers peace of mind by showing them how much is being done to prevent these occurrences from happening again.
Better integration
Nowadays, most companies want to complete a multitude of tasks using just a handful of tools. This desire has paved the way for better integration capabilities with cloud-based platforms using application programming interfaces. These APIs are then used to connect software solutions such as enterprise resource planning and customer relationship management tools, as well as other programs used to simplify and optimize operations.
5G technology
The emergence of 5G technology will undoubtedly take VoIP to a new level, because it will facilitate stable streaming along with sufficient transfer speeds, producing higher resolution videos. The significant increase in speed will enhance VoIP calls in several ways.
Call quality will be much better, and problems such as packet loss, jitter and disconnects will decrease.
Soon, 4K and 8K video will be achievable, enhancing the VoIP video and web conferencing experience.
Increased speed will make it easier to send video data.
VoIP manufacturers are currently working to improve their products so that they are ready for the new era of 5G technology.
IoT and the Unification of Everything
The automation company Siemens predicted that by 2020, almost 26 billion objects or things will be connected to the internet. And as 5G becomes the norm, we'll see VoIP become an essential element of future offices and smart homes through the use of VoIP-enabled phones.
A combination of unified communication and the "internet of things" will allow information to be shared more easily, and this feature will improve the flow of data between the devices being used by employees on a daily basis. We are now entering the smart workplace era, where embracing these technological advances is necessary for current and future success. What's more, it's now common for remote workers to make up a significant portion of the workforce, so improving communication between devices will enable them to work more productively while cutting costs.
Businesses are constantly evolving to keep up with customer and client demands. VoIP technology allows enterprises to facilitate this process.