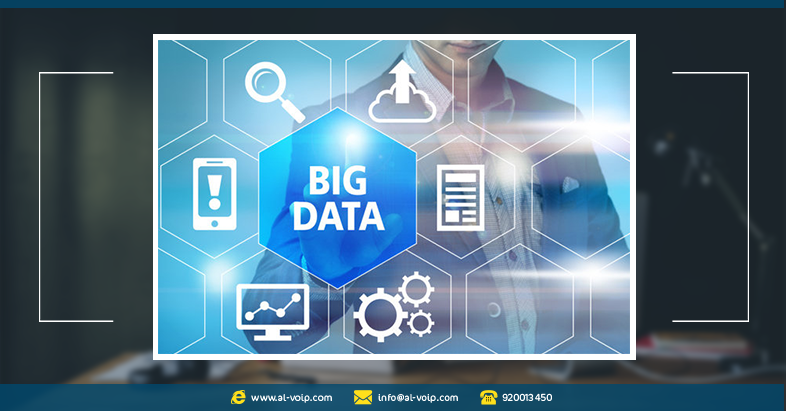 Big data technologies definition, comparison and future
Big Data, Business Phones Systems, Business VOIP, call center, Call center Systems, case study, category, Cloud, cost, CRM, Digital Transformation, Door phone, IP Phones, ipphones, partnership, PBX, Protection, SIP, ternds, tips, trend, video, video conference solutions, video conference systems, Video Conferencing Solutions, VoIP, VoIP Phones, VPN, yealink

24 Apr, 2019
In the world of fast moving cloud industry, business owners have more and more choices and solutions. Data is increasing in an incredible way, the growth rate of the industry is unbelievable. Between 2015 and 2017, the annual growth rate of the cloud market grew by 22 percent which is a sign of how businesses are in need of secure cloud storage.
Big data definition
So what is big data? And why this term even exists? The term big data refers to dealing with unstructured information, not just for storage but collection, handling and processing. This unstructured information is collected from various sources with various formats. Each record may have its own attributes, which make complex algorithms essential for processing unlike the regular databases we have already known for years.
Big data servers vs regular servers
Nearly anyone in a related market would have heard of big data before or the benefits of using this big data technologies, but even managers who don't have great knowledge in technology don't know the differences between regular hosting servers and big data servers.
One fact that needs to be clear is that big data servers always when in terms of reliability and in terms of cost. Especially for companies who want to expand their operations, the big data servers are always a great choice. The regular hosting servers can only be suitable for smaller scale operations or for companies that don't want to process great amounts of data or to analyze customers or users data.
This led to a continuously growing big data technologies market as companies have more data that need to be analysed and only big data servers can get more useful information out of data that is collected in large amounts. Businesses can get information that was impossible to get in the past thanks to the algorithms that conclude more about users and customers and their behavior.
Despite this growth and need, big data technologies still has the draw of being an on-premises service despite being a cloud based digital service, which wouldn't be suitable very every business for now.
Big data storage
When it comes to enormous amounts of unstructured data then surely the storage will be a very big concern. The big data storage is made specifically for storing, management and retrieving big amounts of data.
The storage of big data make it easy for applications and services working with big data to deal with this type of data easily as they support and and output of large number of data files and objects. They are also totally flexible in scale.
Big data technologies will change
The on-premises concept of big data may change with time and the choice will be for the business owners to choose on-premises or off-premises operations. In the next years it is expected that that more comes services are going to be available which will supposedly come with higher prices too.
Also surely the big data servers are relatively untested compared to the regular servers but as time prove them more effective they are surely going to get more widely used especially with the growing need of real time customer data analysis.
Contact us for more information on:
Customer service: 920013450
WhatsApp: +966 546808213
Email: info@al-voip.com