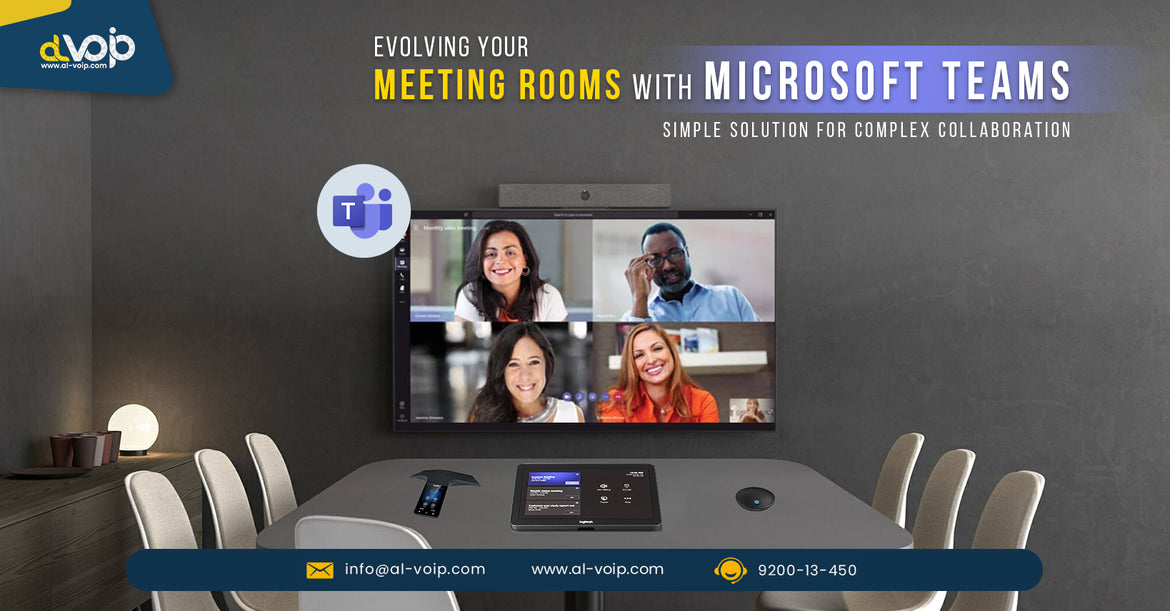 Evolving your Meeting Rooms with MS Teams
Big Data, Business Phones Systems, Business VOIP, call center, Call center Systems, case study, category, Cloud, cost, CRM, Digital Transformation, Door phone, IP Phones, ipphones, partnership, PBX, Protection, SIP, ternds, tips, trend, video, video conference solutions, video conference systems, Video Conferencing Solutions, VoIP, VoIP Phones, VPN, yealink

19 Oct, 2023
As of July 1st of 2023, Microsoft is transitioning and evolving Teams to be a true meeting solution.
Recently Microsoft has started to phase out logging into Teams devices using a normal login and to enforce the creation of using the appropriate license in its customers' meeting rooms of different sizes and on video conference devices that are compatible with Microsoft teams. As a direct benefit of this:
It relieves the user from losing a user license for a meeting room,
Users can use the license to login to multiple devices, such as audio devices, cameras, interactive panels, room panels, .. etc.
It simplifies sharing resources used for a meeting such as files, whiteboard, recordings... etc.
It puts Teams at the center of all your meetings, either they're virtual or physical attendants.
In its wake, Microsoft is providing two plans, thereby selecting the appropriate plan for is crucial:
1- Pro, better equipped for large enterprises, provides advanced functionality such as:
- Managing your Teams Devices remotely,
- Integrating your devices with your device management,
- Expanding your license to over 25 rooms                   
2- Basic, which can be used for smaller enterprises.

We at Al-VoIP have different devices that are Teams certified and are ready to smooth the transition for you. Feel free to reach out to us to help you select the right equipment to compliment your license and be a perfect fit for your meeting rooms.
For further information, please refer to Microsoft Learn and Dev site at https://learn.microsoft.com/en-us/microsoftteams/rooms/rooms-licensing
19 Oct. 2023 Written By Mujtaba Al-Saif