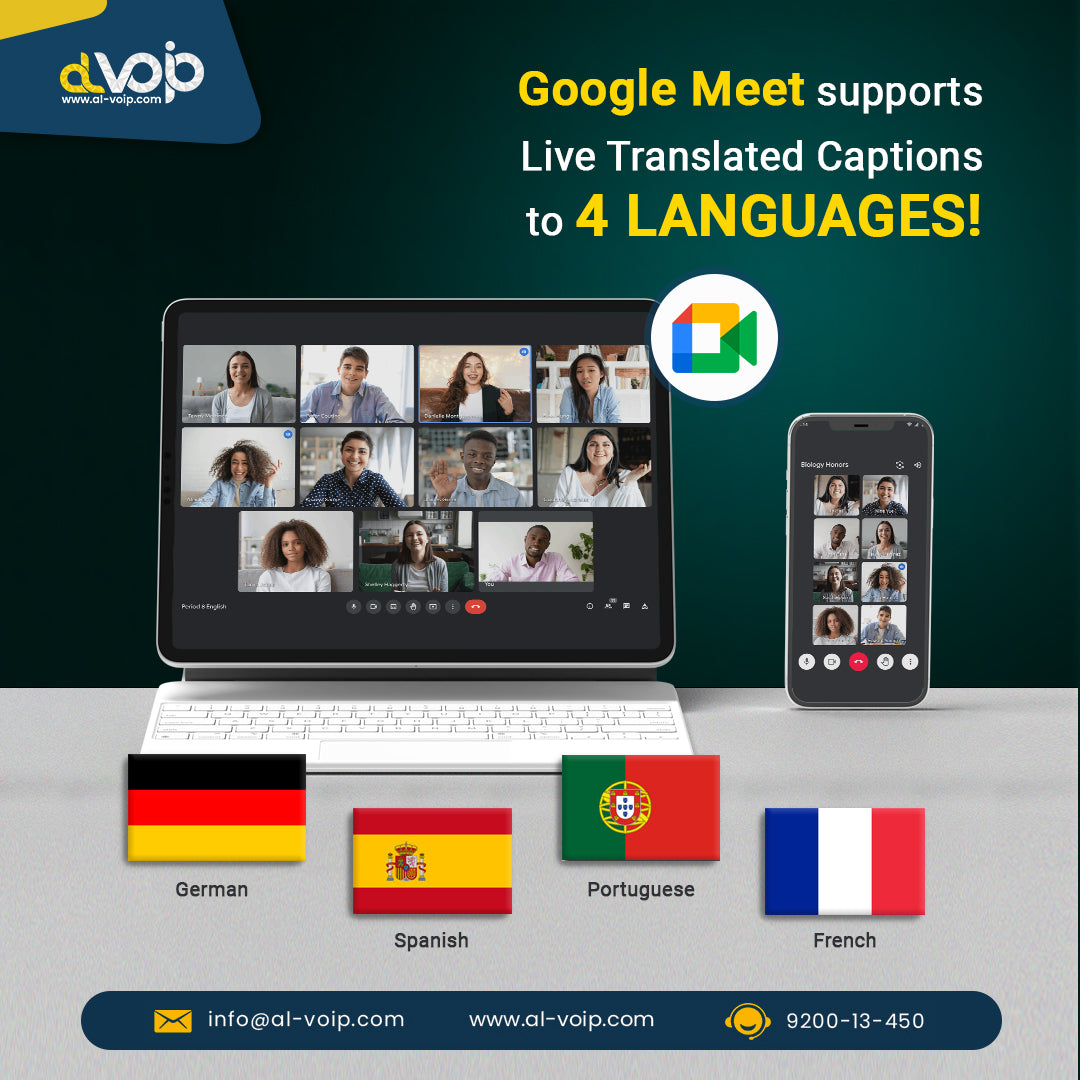 Google Meet Supports Live Translated Captions to 4 Languages
Big Data, Business Phones Systems, Business VOIP, call center, Call center Systems, case study, category, Cloud, cost, CRM, Digital Transformation, Door phone, IP Phones, ipphones, partnership, PBX, Protection, SIP, ternds, tips, trend, video, video conference solutions, video conference systems, Video Conferencing Solutions, VoIP, VoIP Phones, VPN, yealink

24 Feb, 2022
Google has released live translated captioning for Google Meet.
English has four live translations!
Meeting attendees may now translate English into German, Portuguese, and Spanish.
"Translated captions enable Google Meet video conversations more inclusive and collaborative," Google claimed.
This balances information exchange, learning, and cooperation and ensures your meetings are as productive as possible for everyone.
"This tool is great for all-hands or training sessions with worldwide employees. Translated subtitles can help instructors engage with kids, parents, and community members from varied backgrounds.
The new functionality is available with five Google Workspace membership plans:
Business Plus
Enterprise Standard
Enterprise Plus
Teaching and Learning Upgrade
Education Plus
Users who have the beta version of the function on separate subscriptions than those indicated above can keep using it for "the next several months," according to Google.
The feature will be turned on in Google Meet's settings and will be available by default.
Tell us in the comments blew, how excited you are about this new update and how you expect it to help increase you productivity. 
Contact us for more information on: