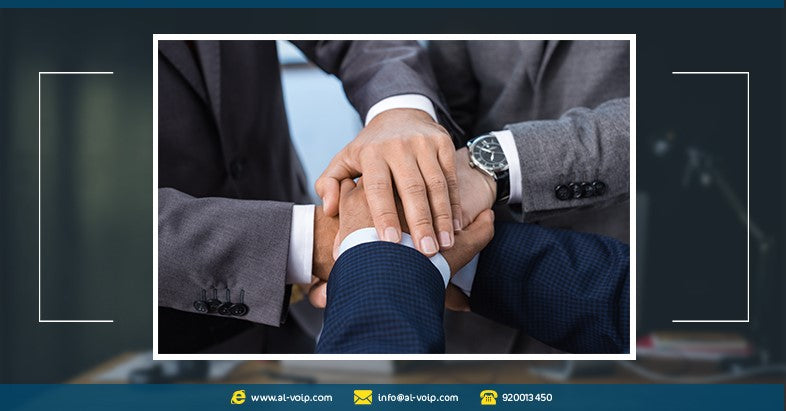 How Can VoIP Strengthen Staff Relations
Big Data, Business Phones Systems, Business VOIP, call center, Call center Systems, case study, category, Cloud, cost, CRM, Digital Transformation, Door phone, IP Phones, ipphones, partnership, PBX, Protection, SIP, ternds, tips, trend, video, video conference solutions, video conference systems, Video Conferencing Solutions, VoIP, VoIP Phones, VPN, yealink

28 Oct, 2018
By now, it's common knowledge that VoIP is a time and money saver and that goes especially for external communication but there's an advantage of VoIP that doesn't get the same attention, which is internal communication. VoIP's ease-of-use and flexibility have the ability to make pump adrenaline into your staff's work method as it helps them become more productive and efficient.
VoIP's easy and fast set up saves you and your staff the time and money you spend on traning professionals; it's a plug in technique that only needs your current internet service and a digital phone system, that's if you're a ground-operator, if you want to go to the clouds, that's an entire level for your business altogether.
Here's how can VoIP encourage your staff to give 500% of their energy.
Instant Linking
Do you know how it was before VoIP? No, not messenger pigeons, but it was a challenging process to reach other departments within the same company, imagine how it was trying to send a message outside. Before VoIP, the office assistant was in charge of it all, then e-mail happened and made life easier yet still a challenge in terms of group work. And that's when VoIP comes in, its ability to link all departments makes collaboration a piece of cake due to its non-desk policy, with the proper headset, your staff is always, always, always reachable.
Work Extensions
VoIP offers extension apps, if you have a staff working from home, they can be easily reached through a direct business number as if they were in the office. Include all your employees in meetings so they feel involved and don't miss out on the latest happenings.
Conference Power
VoIP is like a simulation of an in-person meeting; it can have multiple users on the same video call which makes communication much easier to establish and also in a premium video quality.
If you need assistance in understanding more about our VoIP products, contact al-voip.com today to find out how we can help or check our VoIP Solutions directly from this link