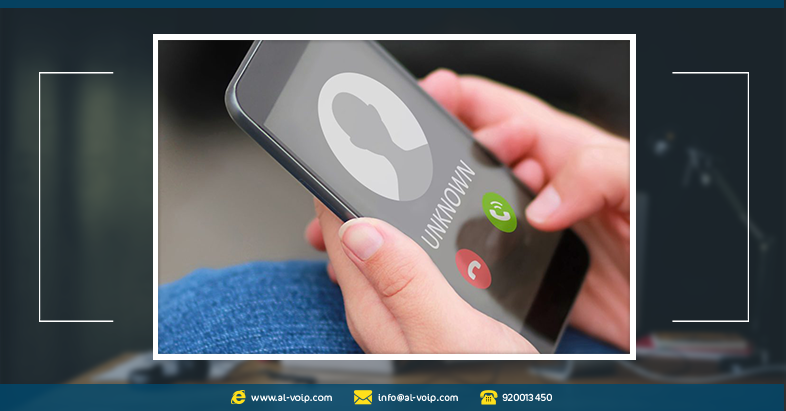 How to block spam VoIP calls
Big Data, Business Phones Systems, Business VOIP, call center, Call center Systems, case study, category, Cloud, cost, CRM, Digital Transformation, Door phone, IP Phones, ipphones, partnership, PBX, Protection, SIP, ternds, tips, trend, video, video conference solutions, video conference systems, Video Conferencing Solutions, VoIP, VoIP Phones, VPN, yealink

09 Oct, 2019
Communication was much harder and its systems were way less reliable than now, thanks to the VoIP technology that changed how most enterprises communicate inside and with their customers.
VoIP technology has found many solutions for many problems in smarter ways, and that included blocking unwanted calls.
Why call blocking is an essential feature?
Spam is anywhere, from phone calls to the internet. The spam problem isn't one that can be easily solved, and actually there is no solution for it until now. All what we can do is block spam by identifying it.
Many companies are just like consumers, having a headache from spam ca that interrupt them from time to time or even more frequently. So here is in detail why blocking calls is essential for them.
Increasing interruptions
That is the biggest reason you will want to block VoIP spam calls, as no employee and nobody likes to be interrupted for no reason at work. As the number of spam calls grow, this can become a big problem for your employees, and maybe even for your customers as certain instances.
Reducing productivity
The lost time in answering spam calls is lost without any benefit, so you can easily call it a process that decreases the productivity of your employees and decreases their concentration with everyday's work.
How to block spam calls?


Caller ID
The first idea for blocking spam calls is caller ID, and while it may be good for companies that don't receive much call, it can't be good for others. One of the problems of this method is that some spammers show different IDs while calling which makes the whole thing way more difficult.
Asking for carrier service help
Many carrier service providers offer anti spam services that you can ask for. In this way, at least you will be having the numbers in their database blocked which can reduce the number of spam calls you receive.
Interactive Voice Response
Interactive Voice Response systems, usually called IVR, are one of the best solutions for blocking spam calls. The IVR menus used by the companies, which are offering options before making a connection with one of the agents, will probably be not passable by many spammers trying to waste your time.

Customer service: 
920013450
WhatsApp: 
+966 546808213
Email: 
info@al-voip.com