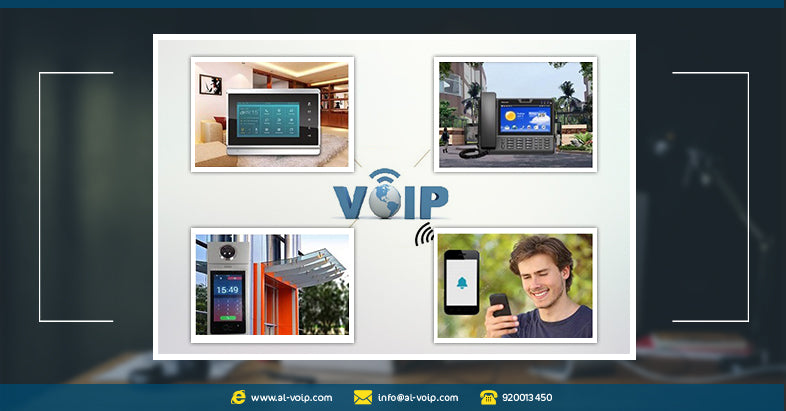 How to integrate VoIP with your Door Phone ?
Big Data, Business Phones Systems, Business VOIP, call center, Call center Systems, case study, category, Cloud, cost, CRM, Digital Transformation, Door phone, IP Phones, ipphones, partnership, PBX, Protection, SIP, ternds, tips, trend, video, video conference solutions, video conference systems, Video Conferencing Solutions, VoIP, VoIP Phones, VPN, yealink

24 Dec, 2018
What are IP Video Door phones?
IP video phones are your window to complete control of your entrance. Working like a door bell, they let you monitor your visitors and can be connected to all extension phones with the suitable IP-PBX.
Take complete control of your door system by integrating it with a PBX solution.
The IP Door Phone gives you complete and easy control over your door access.
Your door phone can work exactly like an IP phone for making and receiving phone calls.
As a door or gate entry device, door phones are used to control the opening of the door. Visitors can press the door phone to make a call, like the bell, then door phone will send doorbell to an operator or receptionist, who can reply door phone by picking up phone.
With some configurations, the door phone will call specific extensions when the doorbell rings and the called extension can open the door.
Advantages
Door bell

Watch door entrance

Extra camera connection to each monitor

Open the door from any telephone extension

Remote lock release

Inter-call between monitor and monitor

Receive calls from visitors at the front door at any extension telephone connected to the IP-PBX

Call Forwarding for unanswered calls from the door
Watch the below video To know how to Set Up Key Features of an intercom (for example Akuvox R27A Smart Intercom) 
Al-voip.com provides video door phones and excellent service to help you integrate VoIP with your Door Phone (call us now 920013450)