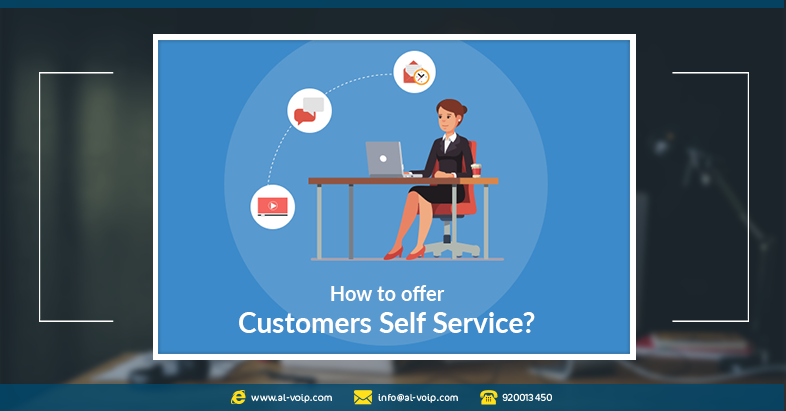 How to offer customers self service
Big Data, Business Phones Systems, Business VOIP, call center, Call center Systems, case study, category, Cloud, cost, CRM, Digital Transformation, Door phone, IP Phones, ipphones, partnership, PBX, Protection, SIP, ternds, tips, trend, video, video conference solutions, video conference systems, Video Conferencing Solutions, VoIP, VoIP Phones, VPN, yealink

22 Sep, 2019
Great customer experiences sometimes need you to give your customers room for self service. Despite that you may expect that customers need people to solve their problems, statistics show that most of the customers prefer to try solving the problem themselves first before contacting customer support.
According to Gartner the percentage of customers who try first is 81 percent. From here, offering customers the tools for self service is very essential for most of the companies,
and in this article we are sharing the best tips you can follow to offer the best customer self service.
1.A more user friendly IVR
IVR menus can be the most simple way to let customers help themselves. You already have an IVR menu on your hotline but is it the best possible menu?
Callers needs to see choices that are relevant to them and want no much choices to not waste time every time they call you.
Enhancing your IVR menu can let many customers have a better experience with your call centre and some will even not need to speak to an agent.
2.Better and smarter chatbots
Owning better and smarter chatbots can offer users self service with power of artificial intelligence. Once you own the perfect chatbots, you need to train it to make it better, just like your agents.
The chatbots also needs to be always updated with information including your new products or services, options, pricing and any other information.
3.Keep agents on standby
Self-service usually indicates the absence of human agents, but there are times when human intervention may be necessary.
While chatbot design continues to grow more sophisticated each day, the truth remains that most brands can benefit from a combined approach of automation and human support.
4.Always offer a standby solution
Self service is good for many customers but at some point anyone can need a human to talk to. A combined approach can ensure the company is offering the best possible customer service with an option to speak to agents easily.
5.Make an excellent FAQs page
Updating your Frequently Asked Questions page on your website constantly can save your customers and your agents lots of time that can be wasted.
Make it easily readable and add clear questions and answers that can be easily navigated by the website visitors. Also make the page easily reachable on your website.
6.Offer your customers tutorials
Video tutorials can be very useful and time saving for your customers and they can even attract new customers to buy your products or services. A short, clear and professional video can be the easiest way to tell your customers how to use your product or service or how to solve their problem.

If you are considering enhancing your customer service center, Al-VoIP has all the products you need.
Contact us for more information on: