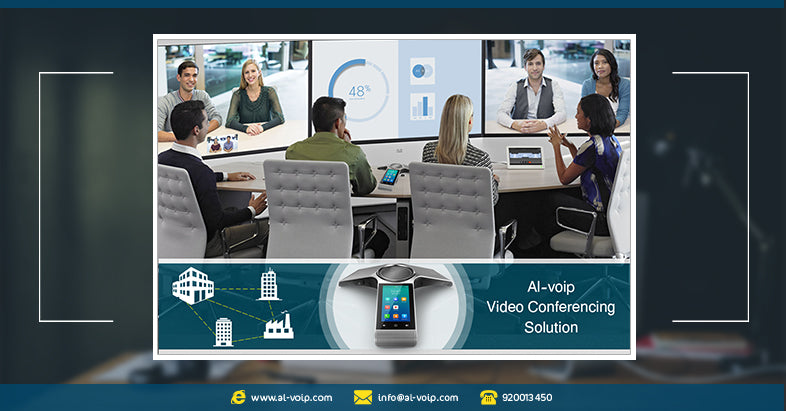 How Yealink video conferencing solutions allows you to develop your business, case study
Big Data, Business Phones Systems, Business VOIP, call center, Call center Systems, case study, category, Cloud, cost, CRM, Digital Transformation, Door phone, IP Phones, ipphones, partnership, PBX, Protection, SIP, ternds, tips, trend, video, video conference solutions, video conference systems, Video Conferencing Solutions, VoIP, VoIP Phones, VPN, yealink

20 Mar, 2019
Situation Details
Company

: Western Securities



Places

: China



Main Challenge

: Inability to discuss sensitive money issues.

 
Before Implementing Yealink Video Conference Solution
The futures business is extremely professional and involves great amounts of money, so the HQ required checking the position of the business with the sales department once every seven days, minimum.

Before, phone calls were used for this kind communication, but it was voice-only communications which made it very problematic to discuss complicated futures transactions.

Any new economic policy requires the immediate re-training of all staff members. Nonetheless, Western Securities is a hug company that has 29 sales departments, and training between different departments significantly restricts productivity and outcome.

Western Securities see the video solution as a definite improver for the experience of VIP clients.
After implementing Yealink video Conferencing Solution

Due to the HD features of the Yealink Video Conference solution, the executives of Western Securities were easily sharing HD data models and sensitive documents which enhanced the efficiency of each meeting.

The solution has enabled trainers at the HQ to run parallel trainings with several branches, and policy documents could then be presented in premium definition to the learners.
Also, the trainer could explain the important points and the challenging topics on a board with Yealink's 18X impeccable zoom camera without fearing to repeat, as all training sessions could be recorded for those who missed out.

The Yealink solution offers the Very Important Clients (VIP) of Western Futures the finest experience of using Yealink PC software or mobile application to connect through video with the sales department for distant supervision or to create tailored financial solutions.


Al-VoIP.com offers you a multitude of video solutions. Check our video solutions from here: Yealink Video Solutions
Or contact us for more information on: