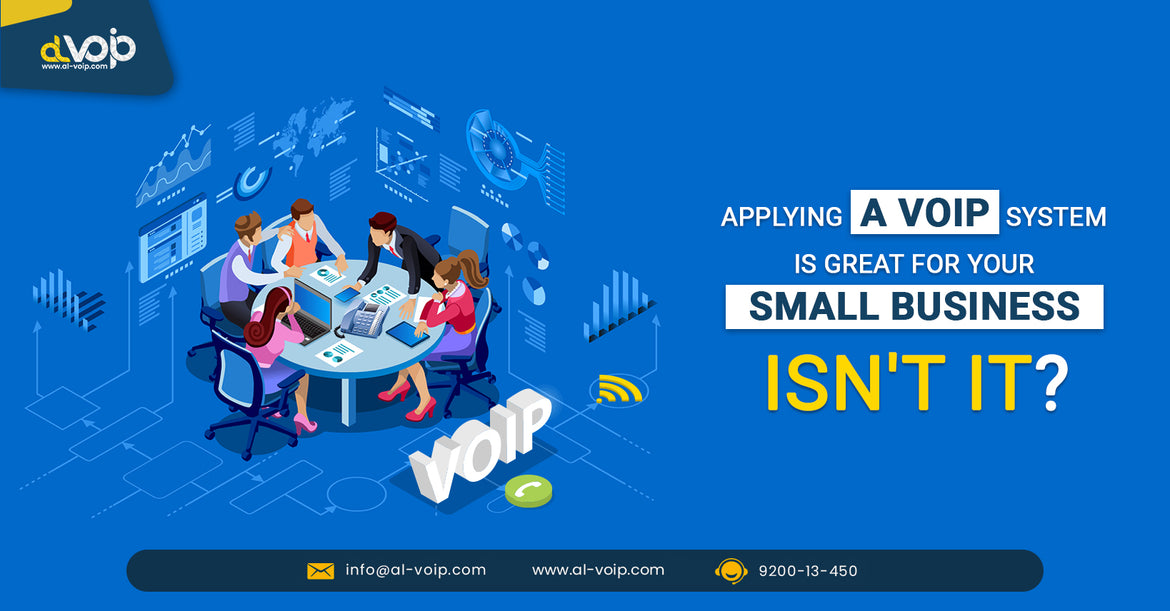 Is VoIP suitable for small businesses? What are the benefits and challenges?
Big Data, Business Phones Systems, Business VOIP, call center, Call center Systems, case study, category, Cloud, cost, CRM, Digital Transformation, Door phone, IP Phones, ipphones, partnership, PBX, Protection, SIP, ternds, tips, trend, video, video conference solutions, video conference systems, Video Conferencing Solutions, VoIP, VoIP Phones, VPN, yealink

10 Mar, 2022
Is it worthwhile for a small business to invest in VoIP? The simple answer is a huge yes! In fact, VoIP is an excellent communication option for any size business, large, medium or small. Here are a few reasons why VoIP phone systems are a smart investment for your company:
What are the Benefits of Using VoIP?
1. Save More by Paying Less!
By combining all of your communication needs for office, mobile, and data services with a single supplier, you will be able to save money on communication. This will not only save you money, but it will also save you time!
2. No Management or Maintenance Required.
Your VoIP service provider will take care of the network, hardware, and software administration for you when you choose a hosted VoIP service. Allow the professionals to handle the work so that you can concentrate on what you do best!
3. Improve the efficiency of your business
You will improve your work efficiency and productivity by using the VoIP features such as automated attendant/customer service, voicemail to email, remote or virtual extensions, and more.
See more basic VoIP phone features:
Inward Dialing (DID)

Caller ID, call waiting, call forwarding, and three-way calling

PARK & PICK UP

Call Recording and Monitoring

Queues and Routing

Conferencing

Analytical and tracking tools

Call reporting

Possibility of using VoIP and PSTN

Online management

Application integration
All this will make your business ready for all types of communications with all parties with less cost and rising opportunities for generating profits. 
4. Scale up or down as needed easily
If your business expands, so does the VoIP phone system you use! A VoIP system can get you up and running fast without having to invest in additional lines or hardware, whether you're dealing with a seasonal demand spike or adding a new branch office.
What Are the VoIP Challenges?
The most important thing is to have a reliable internet connection! Because VoIP relies entirely on your network bandwidth, if you don't have enough, your VoIP service will suffer as well. For a better communication experience, you may need to raise the bandwidth depending on the number of concurrent calls your organization requires.
Is VoIP a safe option? You inquired. Your VoIP service may be just as reliable as a traditional landline if you have enough network bandwidth, an up-to-date network router, and a backup Ethernet connection.
Explore our website, Get our FREE consultation, or simply give us a call at  920013450 to learn more about VoIP service!