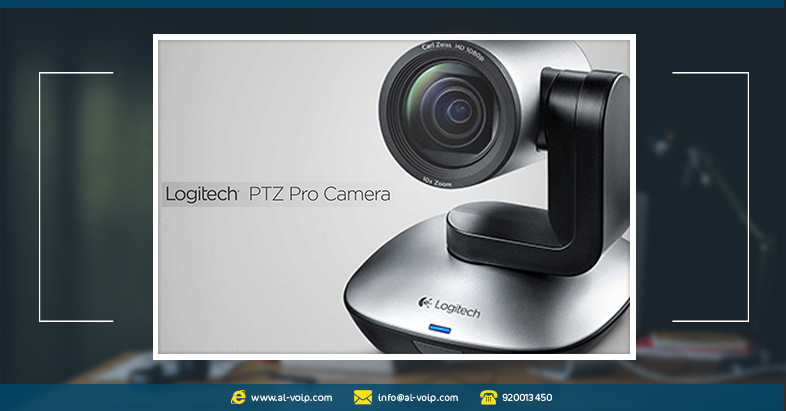 Logitech PTZ Pro Conference Camera_ What You Need to Know
Big Data, Business Phones Systems, Business VOIP, call center, Call center Systems, case study, category, Cloud, cost, CRM, Digital Transformation, Door phone, IP Phones, ipphones, partnership, PBX, Protection, SIP, ternds, tips, trend, video, video conference solutions, video conference systems, Video Conferencing Solutions, VoIP, VoIP Phones, VPN, yealink

08 Oct, 2019
One of the biggest challenges that have faced the video communication products market is the complexity of the video conferencing and video communication systems. They needed know-how to get them installed and to keep them working properly, but now the thing is becoming way more easier.

Thanks to the competition that also made us see lower prices and much more standalone products that fit into systems easily without any knowledge about communication equipment.

The only challenge now is that how can companies integrate this video communication equipment effectively without having to make custom changes that would increase the costs.
What are PTZ cameras?
Pan-tilt-zoom or PTZ cameras have different types now that can be connected into security systems, studios, video conference systems and classrooms.
The motor mounted camera allow more freedom in movement with certain degrees to have a wider field of vision that make them more like robot cameras that can focus on anything around.

This great technology comes for a price, as most of the HD PTZ cameras are priced at more than a thousand dollars while hardly integrating with external systems unless they are offering certain codecs.
What does the Logitech PTZ Pro offer?
The USB based PTZ camera from Logitech has a number of features that make it one of the perfect solutions.
The camera comes with compatibility with most of the communication software including Skype, Skype for Business, WebEx, Jabber and nearly any software you would want and if just works as a plug and play USB device.
The not traditional camera comes at a price less than 1000 dollars and with excellent video quality.

The camera offers an integrated audio system, mac and windows compatibility, 10x zoom, HD video and it offers excellent movement with a compact remote.
What is inside the box of Logitech PTZ Pro?
The box of the PTZ camera from Logitech comes with:
Logitech PTZ Pro camera
10 feet USB cable with power adapter connection
Power adapter
Wall Mount / Table Base
Quick start guide
Where to buy the Logitech PTZ Pro?
Contact us for more information on: