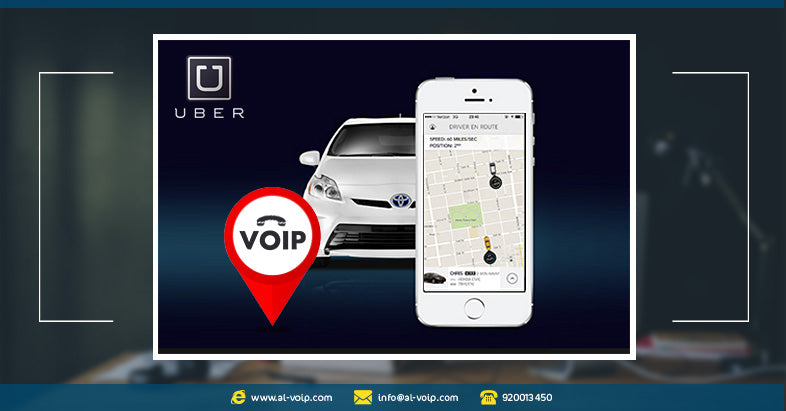 Uber Adds VoIP Option to the App
Big Data, Business Phones Systems, Business VOIP, call center, Call center Systems, case study, category, Cloud, cost, CRM, Digital Transformation, Door phone, IP Phones, ipphones, partnership, PBX, Protection, SIP, ternds, tips, trend, video, video conference solutions, video conference systems, Video Conferencing Solutions, VoIP, VoIP Phones, VPN, yealink

29 Oct, 2018
On the 18th of October, Uber made a huge announcement; it's joining the global VoIP movement and as an Uber user, you can now communicate with VoIP. The VoIP service is similar to FaceTime and Skype.
Incorporating VoIP is an advantage for both drivers and riders. For riders, data calling is inexpensive compared to mobile calling, especially for people travelling abroad communicating using Wi-Fi is ten times cheaper than activating the roaming option. Therefore, Uber decided to include it to the three ways of communication which are, text messages, PSTN, and in-app live chatting. For drivers, its makes it easier for them in terms of in-app coordination and also when mobile connections are spotty will help reach their destination faster.
Uber's decision to adopt VoIP is a significant sign of its desire to adopt to global standards of riding and it's also a glimpse into its future vision of becoming a global transportation service.