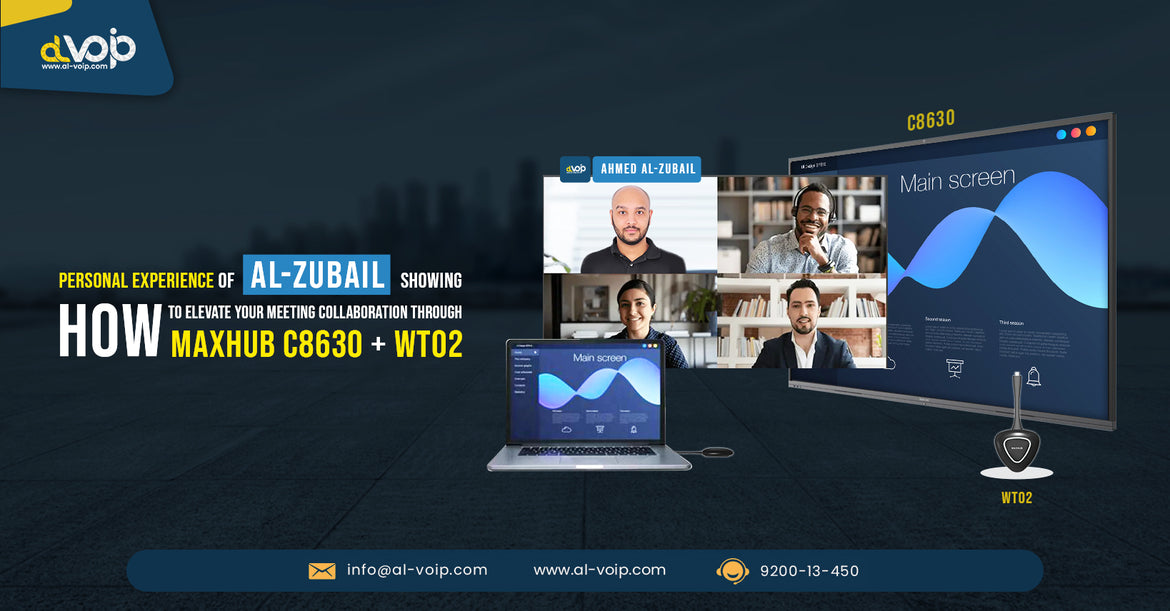 Unleashing the Power of Collaboration: Personal Experience with Maxhub C8630+WT02
Big Data, Business Phones Systems, Business VOIP, call center, Call center Systems, case study, category, Cloud, cost, CRM, Digital Transformation, Door phone, IP Phones, ipphones, partnership, PBX, Protection, SIP, ternds, tips, trend, video, video conference solutions, video conference systems, Video Conferencing Solutions, VoIP, VoIP Phones, VPN, yealink

15 Nov, 2023
In today's fast-paced world, effective collaboration and seamless communication are essential for success. As someone who values productivity and innovation, I recently had the opportunity to experience firsthand the Maxhub C8630+WT02, and I must say, it has completely transformed the way I work and collaborate. In this blog, I will share my personal experiences and insights about this remarkable collaboration tool.
Conducting meetings:
When introducing new employees to the company, we log into the company's cloud and shared folders to present Paul's introduction, ensuring seamless access to relevant information.

Customized training sessions for our products:


To streamline our workflow, we open the online browser on one of the operating systems. This allows us to conveniently choose and download the required documents for the products we want to discuss, all in various file formats.
Brainstorming sessions:


One cool feature available in this product is the ability to use sticky notes. By scanning the QR code on the screen, everyone can share their thoughts and ideas, which can then be displayed and discussed collaboratively.

Development of client-specific solutions:


Along with their specific requirements, our clients frequently offer us blueprints for their office, school, warehouse, or other building. Using the annotation feature, we can easily add scribbles, notes, and comments to the blueprints without any concerns about creating a messy document.



Video conference meetings with clients:


Eight microphones and a potent 48-megapixel camera are integrated into the screen, allowing it to record audio from up to eight meters in front of it. Your experience is better still with the addition of noise-canceling technologies. Whether you choose Zoom or Microsoft Teams, you can enjoy these remarkable features on your preferred platform.
Bringing our children to work on International Parenting Day is one of the best features; they enjoy spending time painting and sketching on the screens.

If you're looking to revolutionize your meeting experience and elevate collaboration to new heights, I highly recommend considering the Maxhub C8630+WT02. Say goodbye to mundane and unproductive meetings and embrace a new era of efficient and impactful collaboration.
14th Nov.2023, Written By Ahmed Al-Zubail.