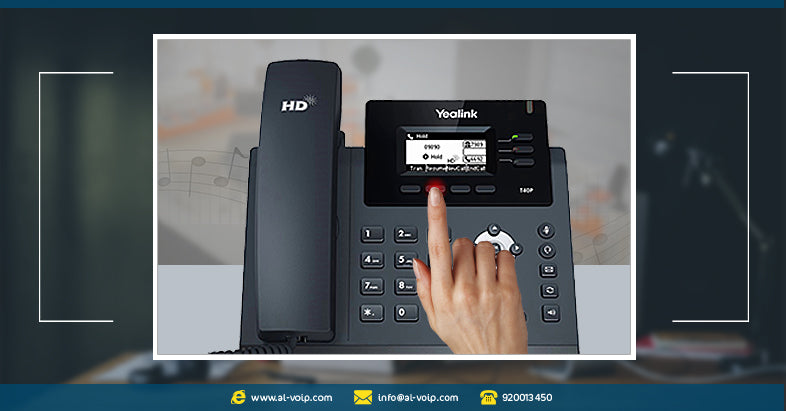 VoIP and On-Hold Music
Big Data, Business Phones Systems, Business VOIP, call center, Call center Systems, case study, category, Cloud, cost, CRM, Digital Transformation, Door phone, IP Phones, ipphones, partnership, PBX, Protection, SIP, ternds, tips, trend, video, video conference solutions, video conference systems, Video Conferencing Solutions, VoIP, VoIP Phones, VPN, yealink

03 Dec, 2018
VoIP

is a domineering technology; it has shifted the shapes of many businesses and took the communication systems to new levels of productivity and customer satisfaction.
One advantage of the
VoIP technology

is improving old features like faxing and voicemail and that includes

on-hold music

.
Let Their Ears Enjoy the Music
On-hold music

can have many benefits on your business. It can change your brand image, double your sales and calm down angry customers, but the norm is that no one gives much attention to it and customers end up being even more annoyed by the elevator music.
VoIP services

boost the

on-hold music feature

by offering several options to choose from unlike legacy PBX that offer you limited options to the music. VoIP however, gives you so much to work with.
How Can VoIP Help With Music?
You can upload your own soundtrack, customize messages for your listeners, or stock soundtracks.
1.Calm Angry Clients
If you have a call center, angry clients will happen no matter how good your business and call center are. Soothing messages are magic wands in your hands and their ears to take off some of the edge until your caller reaches the agent.
2.Boost Sales
Take advantage of the time your callers spend on the phone by cramming your latest offers and promotions to reach the maximum amount of results and ROI. When people are bored, there's a lot you can work in your advantage. Remind them why they chose your business and why they should continue choosing it.
3.Offer Information
Use the hold time not only to entertain but also educate your callers. Share your news and updates and keep their minds busy with work.
Dig into the options your VoIP vendor offers and tailor the experience to your brand, customers, and specific situation.
Contact us for more information on: