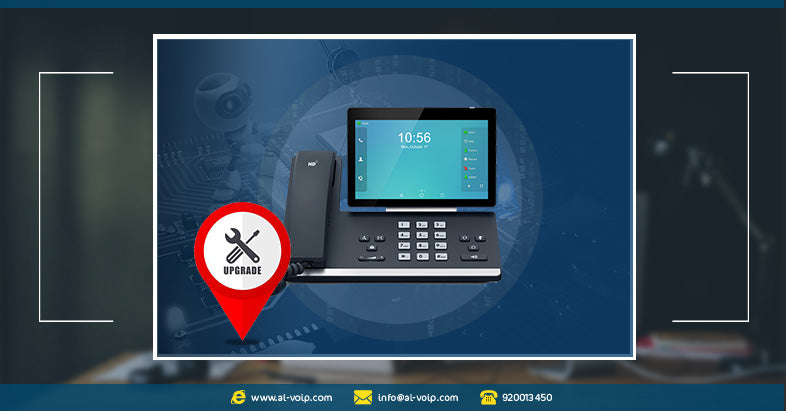 Warning Signs You Need a Phone Upgrade
Big Data, Business Phones Systems, Business VOIP, call center, Call center Systems, case study, category, Cloud, cost, CRM, Digital Transformation, Door phone, IP Phones, ipphones, partnership, PBX, Protection, SIP, ternds, tips, trend, video, video conference solutions, video conference systems, Video Conferencing Solutions, VoIP, VoIP Phones, VPN, yealink

28 Oct, 2018
Your phone lines are lifelines, they're the live connection both internally between your employees and externally between you and your clients and potential clients. There are telling signs when you need an upgrade; and we have them all here for you to notice and adapt accordingly.
You Will Outgrow Your Phone System
What's growth if not the capacity to stay ahead of the competition? Your business is a tree that never stops growing if you're serious about it! Therefore, you need a phone system that grows with you, that can handle the changes you want to overtake and help you expand. If the current system has limitations like inability to add new users or connect it to other platforms.
Your Clients are Complaining About the Call Quality
Most phone systems have expiry dates, and they show it when you start getting poor audio quality, dropped calls and line static; this is your red light to start changing things around. You don't want your clients unsatisfied and upset.
No all call issues are solely caused by your phone system; some of them are your provider's fault but that along with an old or timid phone system are the death equation of your business.
Your Phones Aren't Modern Enough
The world changes the second you blink and you need to keep up. If your phone system lacks features like mobile compatibility, call forwarding or conference calling, you need to step-up your game.
Your business needs you to stay on top of everything and especially ways of communication as they are the one and only source for customer retention, pay careful attention to the ways you communicate and how effective they are to you and your business.
Contact us anytime from here:
Customer service: 920013450
Email: info@al-voip.com