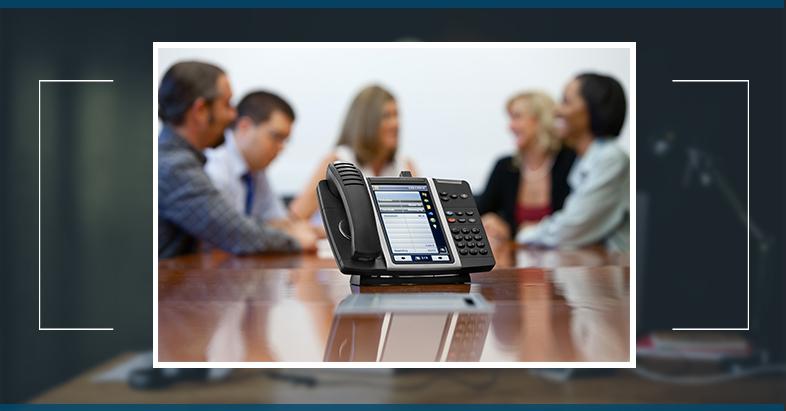 What Is VoIP?
Big Data, Business Phones Systems, Business VOIP, call center, Call center Systems, case study, category, Cloud, cost, CRM, Digital Transformation, Door phone, IP Phones, ipphones, partnership, PBX, Protection, SIP, ternds, tips, trend, video, video conference solutions, video conference systems, Video Conferencing Solutions, VoIP, VoIP Phones, VPN, yealink

26 Jun, 2018
VoIP- Do you hear this word a lot lately? We understand, the VoIP technology is slowly dominating the communication industry and we're here to walk you through the definition of VoIP, what you should expect from such technology and how to reap its benefits to help your business flourish.
What Is VoIP?
VoIP= Voice Over Internet Protocol= IP Telephony= Internet Telephony= Internet Calling.
All of this definitions translate into three words: cheaper phone calls. VoIP allows your phone calls to get routed over the internetPOTS instead of the traditional phone lines which makes the former cost less, and with a fast internet connection, the calls are just as clear as hard-wired lines. Like earth rotates around the sun, your calls rotate around the internet globe just to save you a good amount of money and make your business flourish. VoIP has been named the most successful technology of the last decade and the reasons behind it are not mysterious.
The POTS Journey (The Plain Old Telephone System)
In the beginning, it was POTS- Plain old telephone system. We all know it, and we've all had it. POTS are operated over a network called PSTN, or public switched telephone network. These POTS telephone systems reply on the circuit-switched telephone service.
The costs of POTS are incredibly high and that's known to both consumers and companies that rely on them for daily communication. That's why VoIP's main advantage is saving your money for more than telephone bills.
VoIP is Free and Cheap, How Come?
Each business has a different way of communication, and determining whether VoIP is free or cheap depends on the type of communication your business needs. VoIP is essentially free and it's available for computers, mobiles and landline phones, but when you use it to replace the PTSN service, that's when it has a price that's still cheap compared to standard phone calls that are almost 90% more expensive on international calls.
VoIP's Infrastructure
One of the advantages of VoIP is that it taps additional value from the already existing infrastructure without additional costs. VoIP spreads your sounds over the infrastructure of the internet, with the IP Protocol. And this is how you save on your monthly internet bill and enjoy faster communication. There are many computer-based VoIP services out there, so many that you will have a difficult time picking one. In addition, traditional phones and mobiles can be used for making free calls. 
VoIP is Improving Everyday
The world of communication has witnessed many revolutions through the decades, VoIP is following the same footsteps of the internet breakage in the 90's, and the more days pass, the more people realize the hidden treasures of VoIP not only to business, but also home-wise.
Like Bitcoin, those who invested in VoIP early on are reaping ten times what they sow.