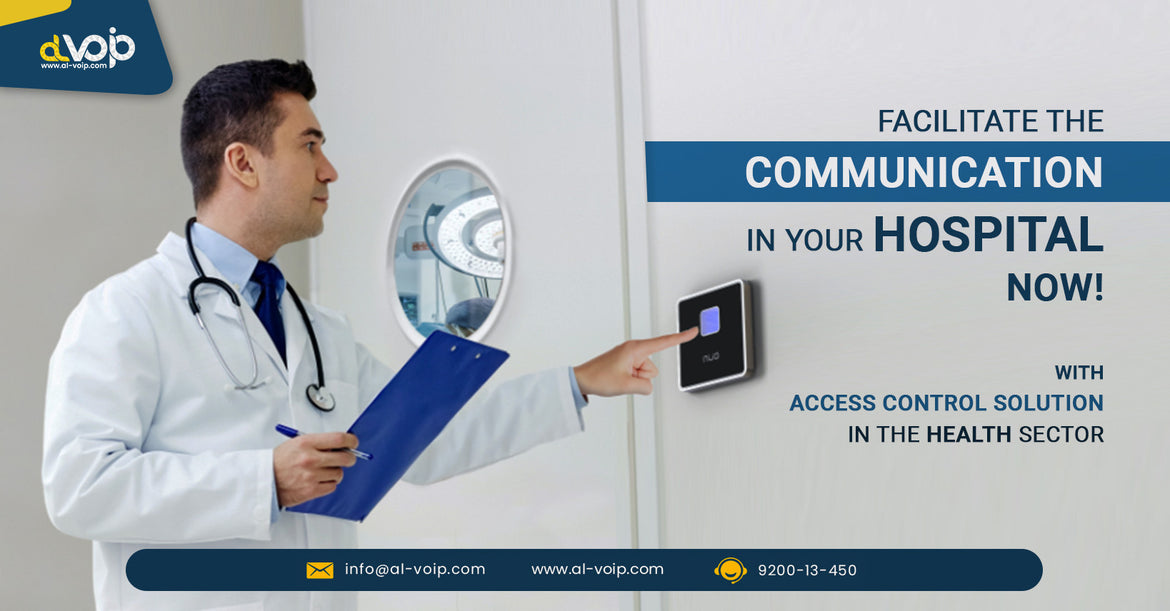 why you should have Akuvox access control system in your hospital or clinic?
Big Data, Business Phones Systems, Business VOIP, call center, Call center Systems, case study, category, Cloud, cost, CRM, Digital Transformation, Door phone, IP Phones, ipphones, partnership, PBX, Protection, SIP, ternds, tips, trend, video, video conference solutions, video conference systems, Video Conferencing Solutions, VoIP, VoIP Phones, VPN, yealink

26 Oct, 2022
The current development of technology has made the demand for its facilities more than before, especially hospitals and healthcare entities. Due to the amount of sensitive medical data that exists inside hospitals, many of them became using access control systems beyond its intended "lock/unlock" door purpose. This advanced system simplifies day-to-day tasks to meet patients' needs and also the medical staff for increasing the general level of safety in a hygienic way.
Akuvox is considered one of the most popular companies that provide smart access control systems that fit in with greater security, more convenience and higher cost-effectiveness. It helps with facial recognition door entry, elevator control integration, and centralized and remote system management.  
Here are some reasons why you should have Akuvox access control system in your hospital or clinic:
- Securing Pharmaceutical dispensaries in hospitals.
- Keep pollutants out of restricted areas such as clean rooms.
- Protecting sensitive medical information.
- Physical security including visitors and staff members.
- Hospital security policies and procedures.
- Securing access to digital patient files.
- Better secure access to babies' areas.
- Fast and reliable emergency calling.
- Doors with access cards.
- Keypad readers with pass codes.
Every hospital seeks for a safety and protection system that fit their needs, so a comprehensive evaluation of the whole organization is done to determine what they actually need to choose the optimal system.
Keep your healthcare environment healthy and secure to get the best prescription with Akuvox access control systems.