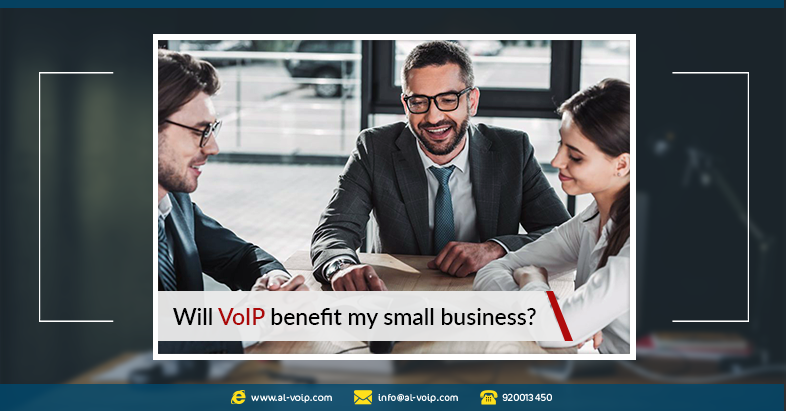 Will VoIP benefit my small business?
Big Data, Business Phones Systems, Business VOIP, call center, Call center Systems, case study, category, Cloud, cost, CRM, Digital Transformation, Door phone, IP Phones, ipphones, partnership, PBX, Protection, SIP, ternds, tips, trend, video, video conference solutions, video conference systems, Video Conferencing Solutions, VoIP, VoIP Phones, VPN, yealink

17 Jun, 2019
When it comes to customer service and communication, customers will never care how big is your business and they will only care about their experience with the company and the professional impression they make the first time they contact you.

VoIP systems are always one of the biggest things to consider for a more professional impression and better customer experience, with no need of large investment.
VoIP systems introduced
VoIP stands for Voice Over Internet Protocol and the same thing is also referred to as IP Telephony or Internet Telephony, and they all define making calls over the internet. This is the same thing done with Skype, WhatsApp and Messenger voice calls but for businesses the features increase and more efficient and high quality solutions are available.

VoIP systems come with lower initial and maintenance costs compared to traditional telephone systems and of course much lower bills.
VoIP systems for small businesses
For small businesses, VoIP can more importantly mean never missing a call and routing calls quickly and automatically which would essentially mean a much better communication system that make the business look very professional and provide a smooth customer service experience that can reduce the annoyed customers.

The virtual number given to you make the look even better with one number for customers contact making the customers feel they are dealing with a fixed location large organisation. Automatic call recording, voicemails, music on hold, queuing and video conferencing are among the other features that can benefit small businesses.
VoIP benefits for small businesses
Money saving
When you make calls over the internet anywhere you know you are saving money, and that is the same when businesses use VoIP call instead of the traditional ones. Hosted VoIP services also offer saving equipment and maintenance costs as they are cloud based so they save much time as they save money.

Being very low in cost compared to traditional systems, VoIP systems also offer fixed bills that let you have more freedom and no change in cost whatever the amount of calls made.
Freedom and flexibility
VoIP systems offer employees more freedom than ever as they allow them to make the calls from anywhere with no calls missed and whatever the device they are using. Calls are transferred from one employee to another without the customer calling again and instantly for more efficiency and productivity and more importantly a more superior customer experience.

One of the biggest benefits VoIP offer small businesses is flexibility. Calls can be distributed on available employees independent of their location and only based on their availability. This increases the capacity of the available employees and offer them more productivity and flexibility.
Improved productivity
Being able to send and receive instant messages and voicemails make communication between employees much better and lead to more productivity. With VoIP services the internet connection allows more forms and features for communication that can reduce wasted time and allow employees to focus more on their main tasks.
Contact us for more information on:
Customer service: 920013450
WhatsApp: +966 546808213
Email: info@al-voip.com