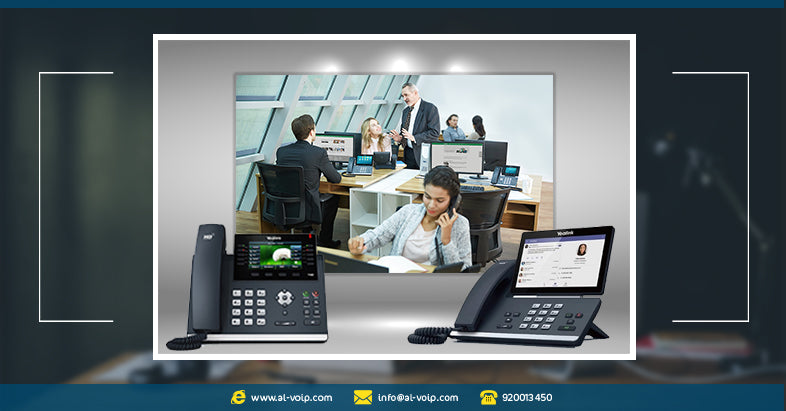 Yealink Walks Another Extra Mile
Big Data, Business Phones Systems, Business VOIP, call center, Call center Systems, case study, category, Cloud, cost, CRM, Digital Transformation, Door phone, IP Phones, ipphones, partnership, PBX, Protection, SIP, ternds, tips, trend, video, video conference solutions, video conference systems, Video Conferencing Solutions, VoIP, VoIP Phones, VPN, yealink

16 Oct, 2018
Yealink is a telecommunication hallmark and it continues on venturing into new paths and paving new roads. The latest extra mile is Yealink expanding devices portfolio for Microsoft Teams across voice and video.
Yealink has a broad range of audio and video device solutions covering personal and team collaboration and also small rooms to large conference rooms and flexible device compatibility that works for Skype for Business and Teams which promises you a safe migration.
On the 24th of September 2018 – Yealink announced it is proud to deliver new audio and video devices for Microsoft Teams, including personal devices (T56A, T58A) and shared devices (VC200, CP960 and Skype Room Systems); these devices come with an arsenal of features that can accommodate most ranges of situations, whether huddle rooms, offices or large conference rooms.
With Yealink's consistent user interface, the meeting and calling features are merged together in a one-step portfolio that allows customers a selection process from one vendor.
 
Transition during any migration is a crucial step for any customer; they need to know their investments are safe, and that's what Yealink guarantees to its users who are changing from Skype for business to teams.
Audio Solutions
T4S and T5 series are the prime products Microsoft is offered by Yealink; they are integrated solutions for devices ranging from entry level to premium for both office workers and conference rooms.
T4S and T5 are made to ensure the smooth transition from Skype for Business to Teams; the migration always poses a risk to the future investment and device planning, but not anymore with the strong capabilities of the devices via firmware update.
Video Solutions
Yealink's Android-based VC200 is specifically designed for meeting the increasing demand for high-quality video solutions for huddle rooms. By offering the all-in-one VC200, Yealink offers a smooth and easy collaboration for customers.  
Skype Room Systems
Yealink's Skype Room Systems has the MVC500 for small rooms and huddle rooms while the MVC800 for mid-sized and large rooms. The SRS solutions have superior quality of audio, the three-microphone array while the mini-PC and MTouch console are separated to offer more desk space.
 
The Yealink T56A, T58A and CP960 are certified for Microsoft Skype for Business. In 2019, the Yealink video solutions for Microsoft Teams will be introduced to the market.