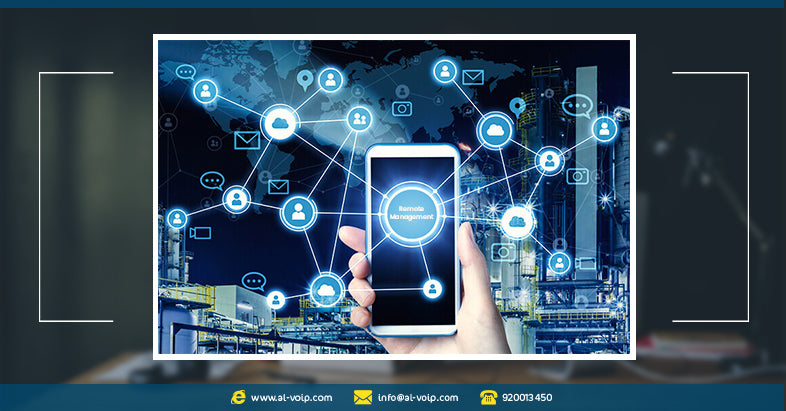 Yeastar's Remote Management, Your Business Needs This
Big Data, Business Phones Systems, Business VOIP, call center, Call center Systems, case study, category, Cloud, cost, CRM, Digital Transformation, Door phone, IP Phones, ipphones, partnership, PBX, Protection, SIP, ternds, tips, trend, video, video conference solutions, video conference systems, Video Conferencing Solutions, VoIP, VoIP Phones, VPN, yealink

16 Oct, 2018
One of the main challenges for PBX providers is handling several customer devices at the same time, that's why having remote tech support system can make wonders happen for your internal team and the end user as well. Custom designed for the task, Yeastar's Remote Management is the perfect partner for Yeastar Cloud PBX and S-Series VoIP PBX and for enjoying full, secure, and centralized control.
Tech Support Productivity
It's time travel! Yeastar's remote management gives both your troubleshooting team and client the satisfaction they need though turbocharged remote access to the client's PBX after, of course, mutual consent between both parties involved; your customer service agents can do instant troubleshooting instead of relying on the client's explanation which saves decades of configuration drama for your team.
Safe Access
Remote access is linked with a fear of firewall opening ports, but Yeastar Remote Management is all the safety you need; it safeguards your remote device access with advanced encryption technology and its connections are HTTPS secured to minimize the network exposure and best protect the data integrity and confidentiality.
Saving
Compared to on-site tech services and travelling to clients, remote management is the most cost-effective way. However, Yeastar's Remote Management makes it possible for you to bring all your customer-premises PBX under one single management platform with a real-time overview of all PBX status.
Money-making Service
Yeastar's Remote Management allows you to gain a full insight into your customer PBXs' status and any arising problems. With real-time alarm and automatic monitoring, you don't leave anything to luck and produce recurring revenue.
Yeastar Remote Management is a winning service. When your technical supports have remote computer access to devices, providing remote support is faster, easier and much less costly.