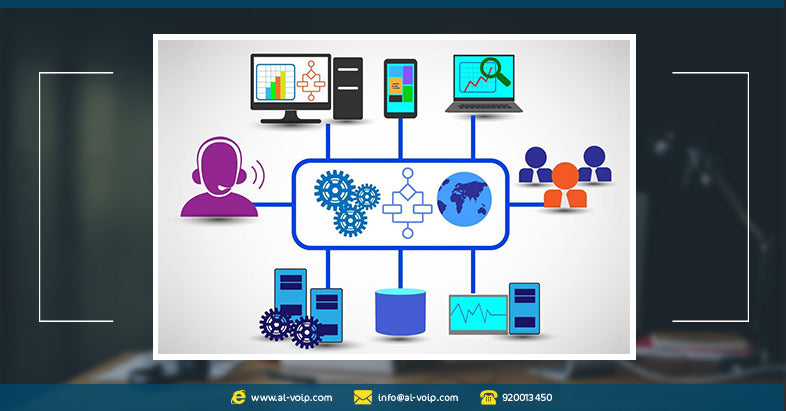 Your Call Center Needs This
Big Data, Business Phones Systems, Business VOIP, call center, Call center Systems, case study, category, Cloud, cost, CRM, Digital Transformation, Door phone, IP Phones, ipphones, partnership, PBX, Protection, SIP, ternds, tips, trend, video, video conference solutions, video conference systems, Video Conferencing Solutions, VoIP, VoIP Phones, VPN, yealink

29 Oct, 2018
There are many factors that build a successful call center, that customer service representatives receive as many calls as possible every day definitely is one of the main ones but another equally important one is establishing  personalized relationships with all customers. 
Lately, in the past few years, call centers have been investing into giving customers an unforgettable experience and they did that by introducing new communication channels like video calls, live chat customer service and self-service for those who want to save their time. 72% of businesses admit that customer service enhancement is number one on their to-do list, according to statistics by Forrester; and with that comes the transition from more machines to establishing more authentic relationships.
Here's what happens when you push-up your call center experience for your customers:
1.Faster Problem Solving Skills
Every customer deserves the extra attention; there's nothing worse than spending 20 minutes explaining your issue to different customer service agents. Customers need to feel important; keep a record for each contact to avoid unnecessarily long wait times or frustration. Give every customer the certainty that they're problems are your problems, that you understand and they matter and not just another case to resolve and watch the magic happen.
2.Everything is Cheaper When You Like the Agent
There's no easy way to discuss expensive prices with your customers, but one of the most effective ways is establishing strong customer relationships which is proved by research that 64% value the customer experience more than the price no matter how high when they're purchasing.
There you have it; the secret solution becoming more personalized and attentive, like every call is the first.
3.More and More and More Selling
Your current customers are goldmines; instead of focusing all your attention on new leads, your existing customers are up to fourteen times more likely to re-buy from you, that if they're happy, of course, and that's because they already know you and hopefully also know that you care about their issues and satisfaction. If your customer retention is done right, your process is already ten times smoother because you already said all the hellos.
Don't wait until customers call you for issues. Put your contact center on the offense by scheduling calls to let customers know about new deals, product releases, and anything else that'll keep you on their mind.
The first contact between your call center and a customer shouldn't be when they're calling you to cancel their account.

Customer service: 
920013450
WhatsApp: 
+966 537631266
Email:
info@al-voip.com