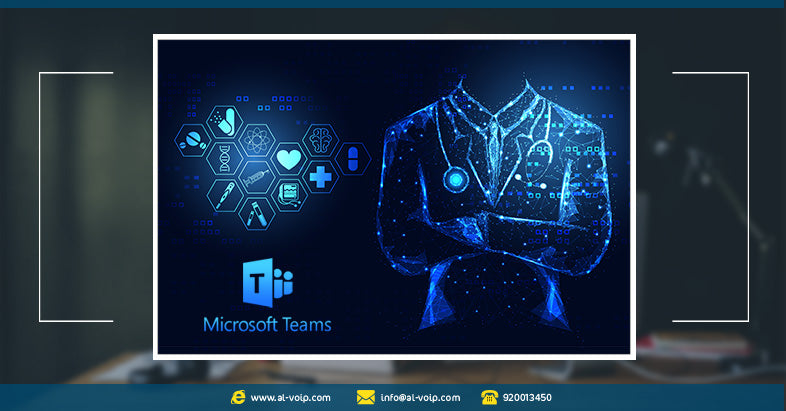 Microsoft Teams is Diving in the Healthcare Sector
Big Data, Business Phones Systems, Business VOIP, call center, Call center Systems, case study, category, Cloud, cost, CRM, Digital Transformation, Door phone, IP Phones, ipphones, partnership, PBX, Protection, SIP, ternds, tips, trend, video, video conference solutions, video conference systems, Video Conferencing Solutions, VoIP, VoIP Phones, VPN, yealink

24 Feb, 2019
Microsoft Teams is always presenting new features, and that's one of the reasons why it's a major success. Given the importance of the healthcare sector, these new feature are custom designed to ease and enhance the communication and collaboration in healthcare institutions.
The new features are:
1-Delegation: This new feature is still on the way; it allows recipients to delegate messages to anyone within the organization. Imagine the time this one saves!
2-Urgent Message Notification: This feature is available in preview mode, it sends alerts every two minutes (up to 20 minutes) to recipients on their mobile and desktop devices until a response is received.
3-Merging health records (EHR) data with Teams: This new feature allows healthcare providers the complete access patient records and instant chatting all in the Teams mobile app.
Contact one of our VoIP experts today at 920013450
to answer all of your VoIP questions.