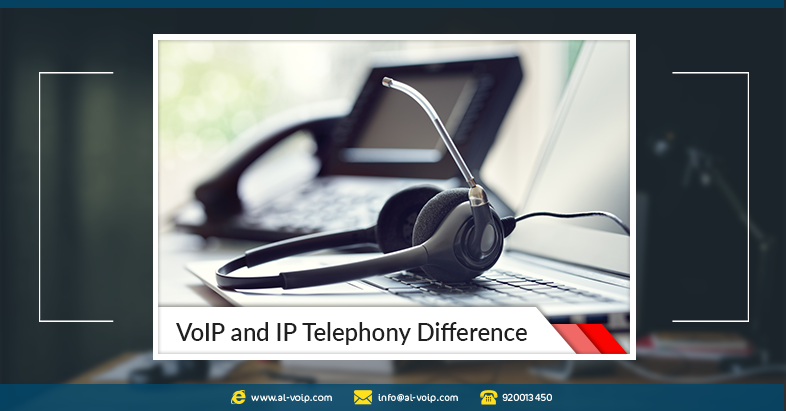 VoIP and IP Telephony.. What are the differences?
Big Data, Business Phones Systems, Business VOIP, call center, Call center Systems, case study, category, Cloud, cost, CRM, Digital Transformation, Door phone, IP Phones, ipphones, partnership, PBX, Protection, SIP, ternds, tips, trend, video, video conference solutions, video conference systems, Video Conferencing Solutions, VoIP, VoIP Phones, VPN, yealink

05 May, 2019
A number of people including consumers and more professional people use to consider Voice over Internet Protocol (VoIP) and IP Telephony (IPT) as the same thing. The truth is VoIP is just a subset of IP Telephony and they aren't the same term as it is widely though. So what are the differences between the two terms?
VoIP and IP Telephony difference
The word telephony is easy to understand as it refers to telephones while Internet protocol telephony refers to the digital side of the telephony or the telecommunications and this happens through an Internet protocol call voice over Internet protocol or VoIP.
The process of IP telephony involves transmitting voice over the Internet and it needs a protocol to do so which is the VoIP. The protocol defines how voice travels over a network like the hypertext transfer protocol defines how the data transmitted through the Internet is understood and processed until it is viewed on our browsers.
So the IP telephony is a technology that takes advantage of the Internet to make the phones transfer voice through it taking advantage of all the feature that can come with the internet. The IP telephony term may be not often used outside business environments as most of the time it is used by businesses to cut down costs and increase productivity.
VoIP is simply the transport protocol that allows these Internet phone calls through telephones helping offering cheap free calls and voice communications over the internet. In other ways the overall experience can be denoted as IP telephony while the features are allowed by VoIP.
Surely after understanding the difference between the two terms it is very clear that the difference isn't big and it lets you know why many people use the two terms interchangeably as the same thing.
Internet free calls
The VoIP Internet calls are now in the hands of most of us thanks to the smartphones having the ability to do many great things including this. Popular apps free apps that can be downloaded on nearly every phone like WhatsApp, Messenger, Viber and Skype allow everyone to make free calls over the internet with acceptable quality. For businesses, there are other advanced solutions that are more suitable and reliable.
Contact us for more information on:
Customer service: 920013450
WhatsApp: +966 546808213
Email: info@al-voip.com